Sitting at a desk for 8 hours a day can be draining. It's even worse when your space is cluttered, you've lost your phone charger, someone microwaved tuna in the office kitchen and the it feels like the world is out to get you (or at least that one woman in HR is). Never fear. These simple office hacks will make your life much simpler at work. With just a few bent paperclips, organization will be much easier so you can plow away at your next spreadsheet in a clean, happy environment. None of these will fix your mouth-breathing cubicle mate, though. You're just going to have to live with that.
1.) Use two plastic cups and a toilet paper tube…
To make iPhone speakers!
2.) Or, go the simple route and make an iPhone speaker out of one cup.
3.) Use a paperclip and tape to clean out your earphone jack.
Roll up the tape.
Just insert it…
Ta-da! A bunch of gunk.
4.) Two binder clips and a business card can make an iPhone tripod.
5.) Binder clips are also a great way to store headphones.
And you can clip them anywhere.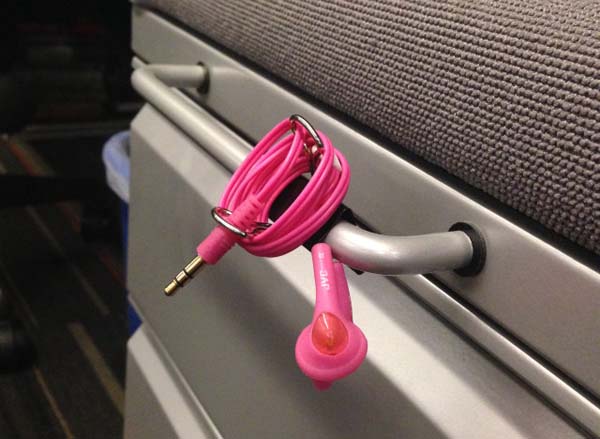 6.) And another use for binder clips? Organizing your cables.
Just feed the cables through the prongs, then clip the binders to your desk.
A close-up of the genius idea.
7.) Bend a paper clip into a stand for your iPhone.
First, unbend the clip.
Try to make it as straight as possible.
Like so.
Then, in the middle bend the clip around the edge of your desk.
Then bend up the ends…
And you have a cheap iPhone stand!
8.) Use cardboard tubes to keep your cords tidy.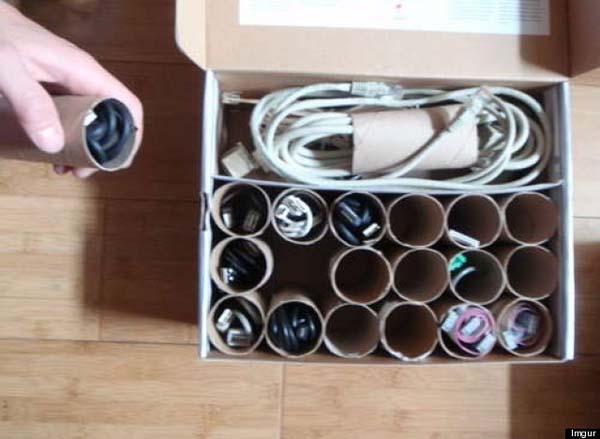 9.) Use a pen's spring to strengthen your cords.
10.) Take a photo of a ruler (at the proper size) and use it as a ruler.
11.) Your Apple earbuds will magnetically attach to the edges of your Macbook screen.