12.) Use a sticky note to clean your keyboard.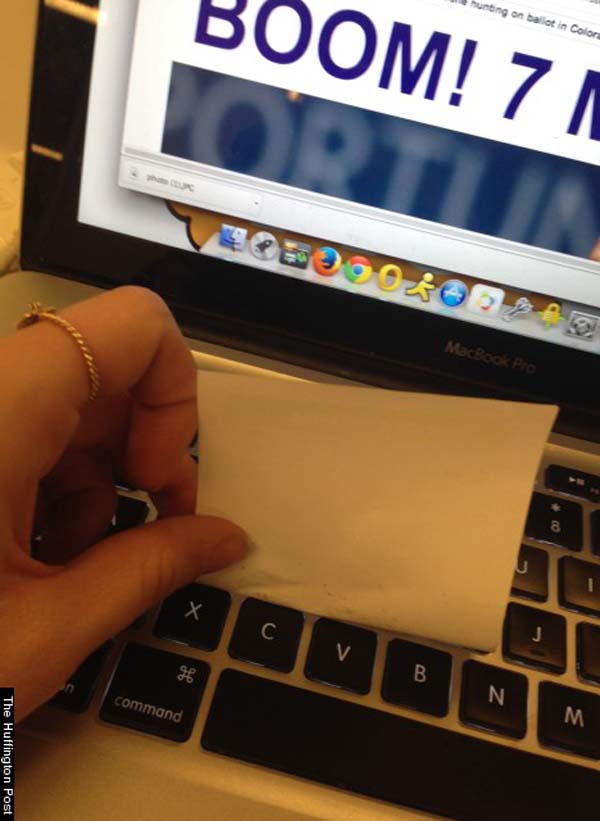 13.) Overheating laptop? Use an empty egg carton as a stand.
14.) 3M hooks are an awesome way to hang up your iPad and make a tiny TV screen.
15.) And for those who work at home, use a cutting board tablet holder (but you'll have to DIY).
16.) Personalize your charging cables with nail polish…
Or Washi Tape (which is colored masking tape).
Washi tape can be used on almost anything.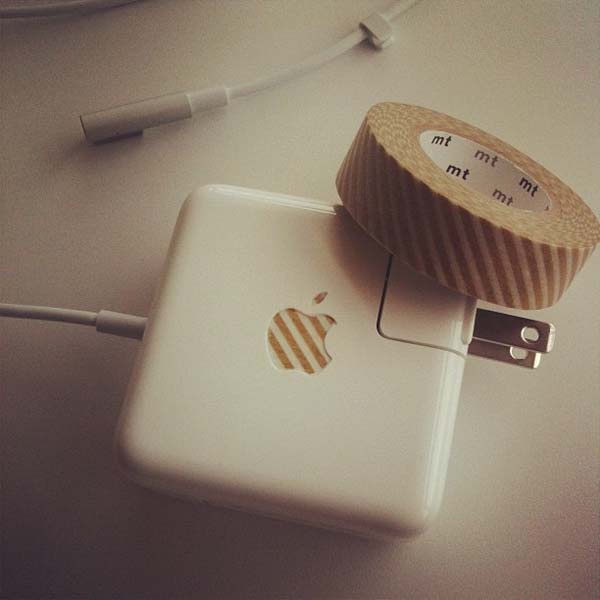 17.) You can also use Washi tape to personalize your keyboard.
18.) You can even use the tape to give your iPhone personality (or cover up cracks/scratches).
Beautiful.
19.) Use bread ties to label your cords.
20.) Or, if you want to make it cute, use Washi tape to label your cords.
Adorable… yet functional.
Enjoy organizing your workspace with these helpful hacks! Don't be surprised if you get employee of the month after you show so much creativity and organizational skills in your cubicle space. Share these awesome tips with your coworkers!